Regular price
Sale price
$26.99 USD
Unit price
per
Sale
Sold out
Share
Ideal for unsettled tummies, those pets with sensitive systems, new pets and food changes. Also great to keep on-hand as a "just in case" solution for those unexpected issues.
Optagest is scientifically formulated and clinically tested to provide optimal GI support, form normal stools, increase the bioavailability of nutrients in food, and support good digestion in dogs and cats from the inside out!
When it comes to promoting the overall health of our pets, digestion is the first place we start; that's because 70% of our pets' immune systems are housed in their gut. Optagest is made with USDA organic plant-based prebiotics along with digestive enzymes that work to promote your pets' health from the inside out. Digestive enzymes in Optagest work to break down the nutrients in their food and treats so they can actually absorb all the goodness you're investing in.

Optagest is an excellent choice as a daily supplement to support good digestive and immune health, or to help your pet maintain intestinal balance during stressful events like changing food brands, traveling or when you are away. Optagest is so easy to use-just sprinkle it on your dog or cat's food daily!
Benefits of Optagest:
Plant-based prebiotics promote the "good bacteria" naturally found in the intestinal tract of your pet, which encourages balanced digestion and supports immune health.
Beneficial for supporting normal stool.
Aids in increasing the availability of key nutrients in the food with help from digestive enzymes.
Simple formula that does not include any ingredients that would upset sensitive stomachs.
Promotes a healthy immune system, easy to feed, just sprinkle it on!
INGREDIENTS WITH A PURPOSE
Optagest contains no living ingredients and is highly shelf-stable. Optagest's quality is not affected by oxygen, water or heat less than 120 degrees Fahrenheit. It contains no filler, preservatives, sugars, grains, or flavors that could further irritate sensitive systems. This simple, thoughtful formula makes an ideal digestive support supplement for dogs and cats of all ages.
Ingredient Highlights:
INULIN
Inulin is a natural plant-based prebiotic that feeds the beneficial bacteria already living in your dog's gut.  Prebiotics are important for healthy digestion and good immune system function!
AMYLASE
Amylase is a digestive enzyme specializing in the breakdown and absorption of carbohydrates allowing your pet to have more sustained energy throughout their busy days.
CELLULASE
Cellulose, or fiber, is an important part of your dog's diet to help move food through the digestive tract.  Cellulase is an important digestive enzyme that assists in the break down of the cellulose into easily digestible nutrients!
PROTEASE
Protease is a digestive enzyme specializing in the breakdown and absorption of proteins to help your pet get the most of their meals.
LIPASE
Lipase is a digestive enzyme specializing in the breakdown and absorption of healthy fats, keeping your pet's gut healthy and happy.
FEEDING DIRECTIONS:
Mix with moist food or sprinkle over dry food 1/4 tsp per 10 lb pet per day. Double amount for mature pets.
INGREDIENTS:
Organic inulin, dried Aspergillus oryzae fermentation solubles, dried Rhizopus oryzae fermentation solubles, dried Trichoderma longibrachiatum fermentation solubles.
Net Weight: 100 grams
Guaranteed Analysis per 1/4 teaspoon
Moisture (max): 5%
Inulin (prebiotic): 700 mg
Plant-based enzyme blend: 45 mg

Protease (Aspergillus oryzae)*: 18,556 mmoles tyrosine liberated/min/g
Amylase (Aspergillus oryzae)*: 2,025 mg starch liberated/min/g
Lipase (Rhizopus oryzae)*: 1,033 mmoles fatty acid liberated/min/g
Cellulase (Trichoderma longibrachiatum)*: 203 relative fluidity change units of carboxymethylcellulose liberated/5 min/g
View full details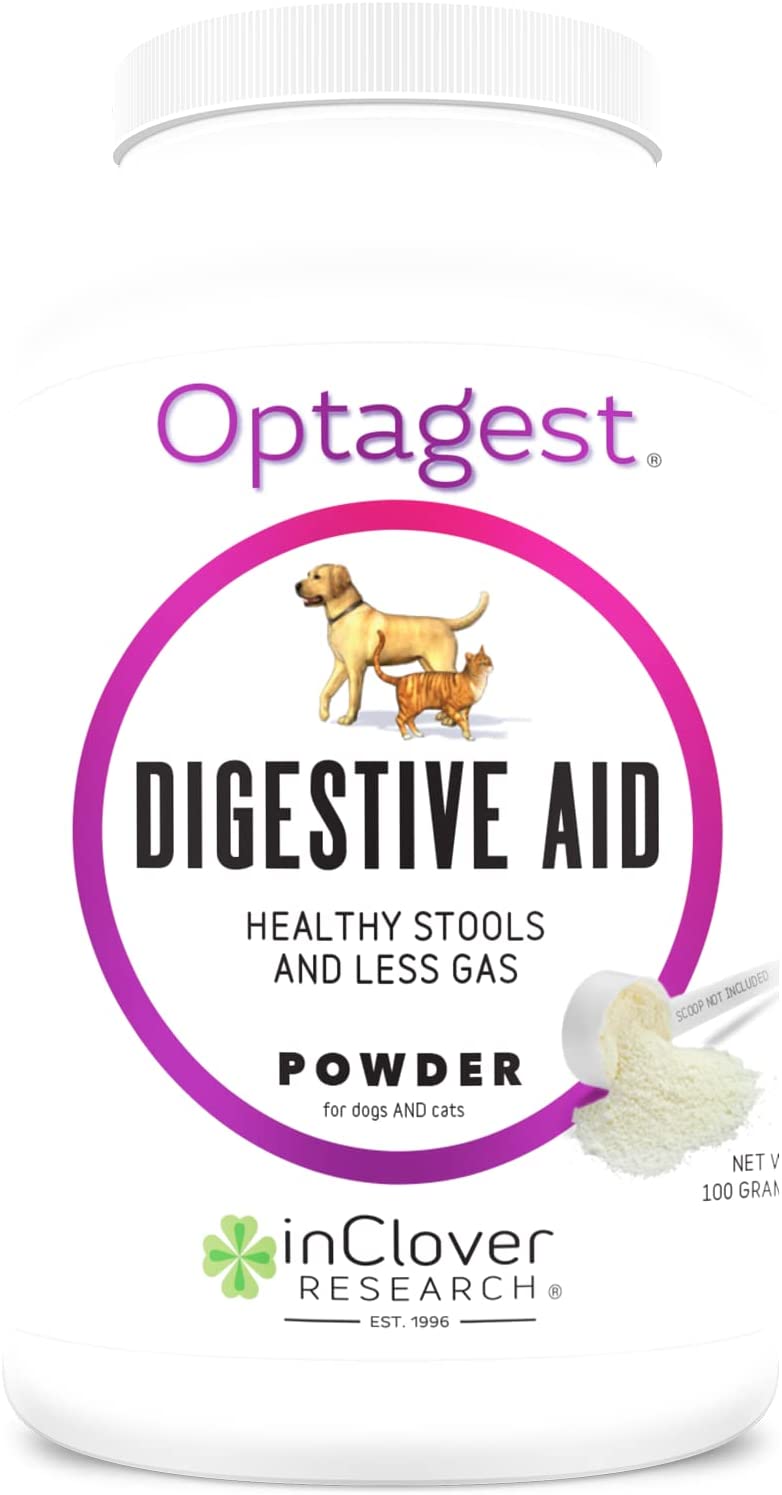 Shipping

Orders cannot be modified after completion. Please allow 1-2 business days for processing (Mon-Fri). Note the only guaranteed shipping methods are UPS Next Day Air and UPS 2nd Day Air.

Shipping Policy

Returns

We are happy to accept returns for unopened items within 30 days of delivery. To initiate a return, please email info@drjudymorgan.com.

Return Policy
Products You Can Trust
Approved by a Holistic Veterinarian with 40 years of experience, you can feel confident that all of the products featured in our store are heathy for your pet.