Regular price
Sale price
$16.99 USD
Unit price
per
Sale
Sold out
Share
A safe, effective remedy that promotes calm in pets exhibiting fear from:
Thunderstorms
Wind
Hurricanes
Tornados
Restlessness, anxious and unwanted behavior can be helped with this fast acting liquid. Professional strength.
Dosage: One dose (10 drops) every 15 minutes up to 4 doses if needed.
In acute cases, the doses can be given every 5 minutes up to 6 doses until response is seen.
Pets less than 2 lbs, dilute 1 drop in ¼ oz water then give 1-5 drops of medicated water dependent on size of pet or mist the air for treatment by olfaction (inhalation), especially useful in frightened pets difficult to medicate or those sensitive to the alcohol preservative.
Ingredients: Aconite 10x & 200c (Monkshood), Avena Sativa 7x & 2c (Common Oat Plant), Belladonna 30c (Deadly Nightshade), Borax 6c & 30c (Borate of Sodium – Washing Soda), Calcarea Phosphorica 30c & 200c (Calcium phosphate)[Calc-Phos], Gelsemium 6c, 30c & 200c (Yellow Jasmine), Lycopodium 6c & 30c, Natrum Carbonicum 30c & 200c (Carbonate of Soda/Washing soda), Natrum Muriaticum 30c (Sodium chloride), Passiflora 7x & 2c (Passion flower), Phosphorus 6c, 30c, 200c & 1M (Mineral Phosphorus), Rhododendron 6c (Rhododendron chrysanthum), Scutellaria Lateriflora 7x & 2c (Skullcap),Silica 30c & 200c (Silicon Dioxide = Flint, Quartz, Sand), Stamonium 30c (Jimson weed), Staphysagria 6c & 30c (Delphinium Stavesacre),Valeriana 7x & 2c (Valerian Root)
View full details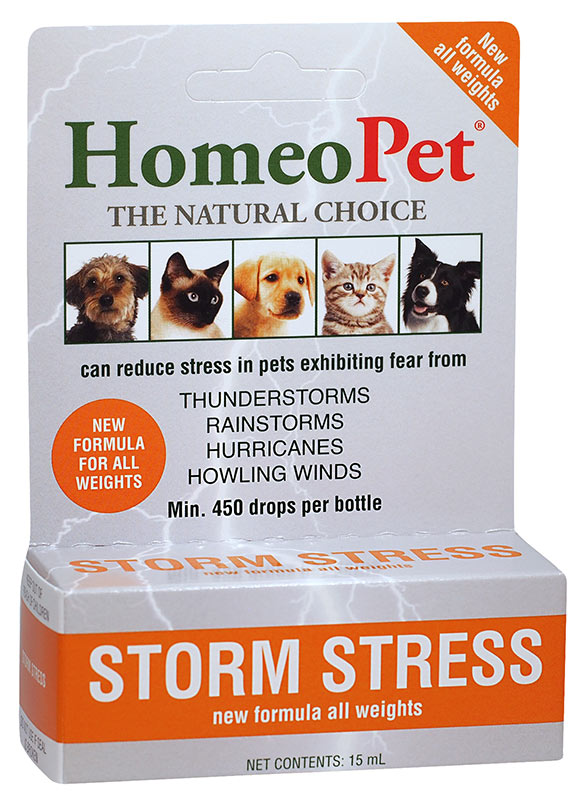 Shipping

Orders cannot be modified after completion. Please allow 1-2 business days for processing (Mon-Fri). Note the only guaranteed shipping methods are UPS Next Day Air and UPS 2nd Day Air.

Shipping Policy

Returns

We are happy to accept returns for unopened items within 30 days of delivery. To initiate a return, please email info@drjudymorgan.com.

Return Policy
Products You Can Trust
Approved by a Holistic Veterinarian with 40 years of experience, you can feel confident that all of the products featured in our store are heathy for your pet.