Regular price
Sale price
$42.99 USD
Unit price
per
Sale
Sold out
Share
Dr. Harvey's Kidney Health Supplement
An herbal and mushroom supplement designed to help support your dog's kidneys.
Contains Rehmannia Root, a Chinese herb used in traditional Chinese and Japanese medicine that helps support kidney health by strengthening the kidneys, strengthening the adrenal glands, and tonifying the blood.
Contains Organic Reishi, Organic Shiitake, Organic Poria and Organic Cordyceps. All edible medicinal fungi (mushrooms) that are strongly anti-inflammatory and tied to longevity, better immune function, and mental clarity.
Contains Codonopsis, an herb that works to boost the immune system to increase the body's general performance in ways that help the whole body to resist disease. Codonopsis is also supportive of the kidneys and the urinary function generally.
Contains Organic Astragalus Root, a well-known adaptogen (a unique group of herbal ingredients used to improve the health of the adrenal system, the system in charge of managing the body's hormonal response to stress) that helps reduce inflammation in kidney disease.
For use in dogs only. Recommended for overall kidney support and health. This product has been manufactured using combination of herbs and mushrooms and can traditionally be used to help tonify the kidneys.
Active Ingredients per Scoop (0.95 grams):
A proprietary Blend of Rehmannia Root, Red Sage Root, Organic Cordyceps Mushroom, Organic Reishi Mushroom, Organic Shiitake Mushroom, Organic Poria Mushroom, Organic Milk Thistle, Organic Burdock Root, Chitosan,
Codonopsis, Organic Astragalus Root, Organic Dandelion Root, Organic Cinnamon, Chlorella, Organic Brewer's Yeast, Bee Pollen……………………………………………………..0.95 grams
Inactive Ingredients:
None
Directions for Use:
Amount may vary based on weight of dog. Use scoop amounts listed below twice daily. This container holds approximately 115 scoops.
3-18 lb…………………………………………..1 scoop
19-45 lb……………………………………….2 scoops
46-80 lb……………………………………….3 scoops
81-125 lb……………………………………..4 scoops
For animal use only.
Keep out of reach of children and animals. In case of accidental overdose, contact a health professional immediately.
Cautions:
Can be used in pregnant animals or animals intended for breeding has not been proven. If animal's condition worsens or does not improve, stop product administration and consult your veterinarian. Administer during or after the animal has eaten to reduce incidence of gastrointestinal upset. An examination from a veterinarian is recommended prior to using this product. Not to be used with diarrhea. May have hypoglycemic effects.
4 oz. Jar
View full details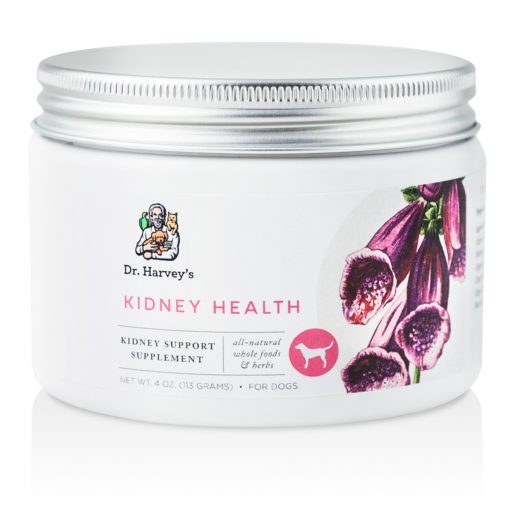 Shipping

Orders cannot be modified after completion. Please allow 1-2 business days for processing (Mon-Fri). Note the only guaranteed shipping methods are UPS Next Day Air and UPS 2nd Day Air.

Shipping Policy

Returns

We are happy to accept returns for unopened items within 30 days of delivery. To initiate a return, please email info@drjudymorgan.com.

Return Policy
Products You Can Trust
Approved by a Holistic Veterinarian with 40 years of experience, you can feel confident that all of the products featured in our store are heathy for your pet.