Regular price
Sale price
$18.59 USD
Unit price
per
Sale
Sold out
Share
Dog Rocks filter out impurities in your pets' water, like tin, ammonia and nitrates, creating a purified water for your pup. This protects your grass from the chemical burn and even allows your dog's urine to serve as a fertilizer for your beautiful lawn. These unique, lawn-saving rocks are a 100% natural and safe product that helps save your lawn from those unsightly burn patches caused by dogs when they urinate on your grass. 
Key Benefits:
When placed in water, Dog Rocks help purify the water by removing the nitrates, ammonia and harmful trace elements like tin and copper giving your dog a cleaner source of water.
Lowers the amounts of nitrates found in your dog's diet, therefore lowering the amount of nitrates expelled in his urine that causes the lawn to yellow.
Dog Rocks are a 100% natural, proven, and hassle-free prevention to canine lawn urine burn patches.
This Australian-mined product helps prevent those nasty yellow urine burn stains from appearing on your lawn.
No medication required and safe for all household pets.
One package of 200g lasts 2 months, be sure to replace your dog rocks after this time!

Instructions:
Please rinse the rocks first.

 Dog Rocks are all natural and straight from the earth and it is necessary to wash them prior to use. One package is the correct amount for one dog bowl.

It is important to let the rocks submerge in the water bowl for 10 hours to become effective. Simply place the rinsed rocks in your dog bowl with a maximum of 2 liters of water (about ½ gallon).
Fun Tip from Dr. Judy: if, like us, you wash your dog's bowl too often & aren't sure how this will work for you, try keeping a pitcher of water in the fridge with the dog rocks in it to fill your pup's water bowl!
Keep the bowl filled with water at all times. Just like your dog, the rocks need water to remain effective. Please keep your dog bowl filled with the appropriate amount of water
View full details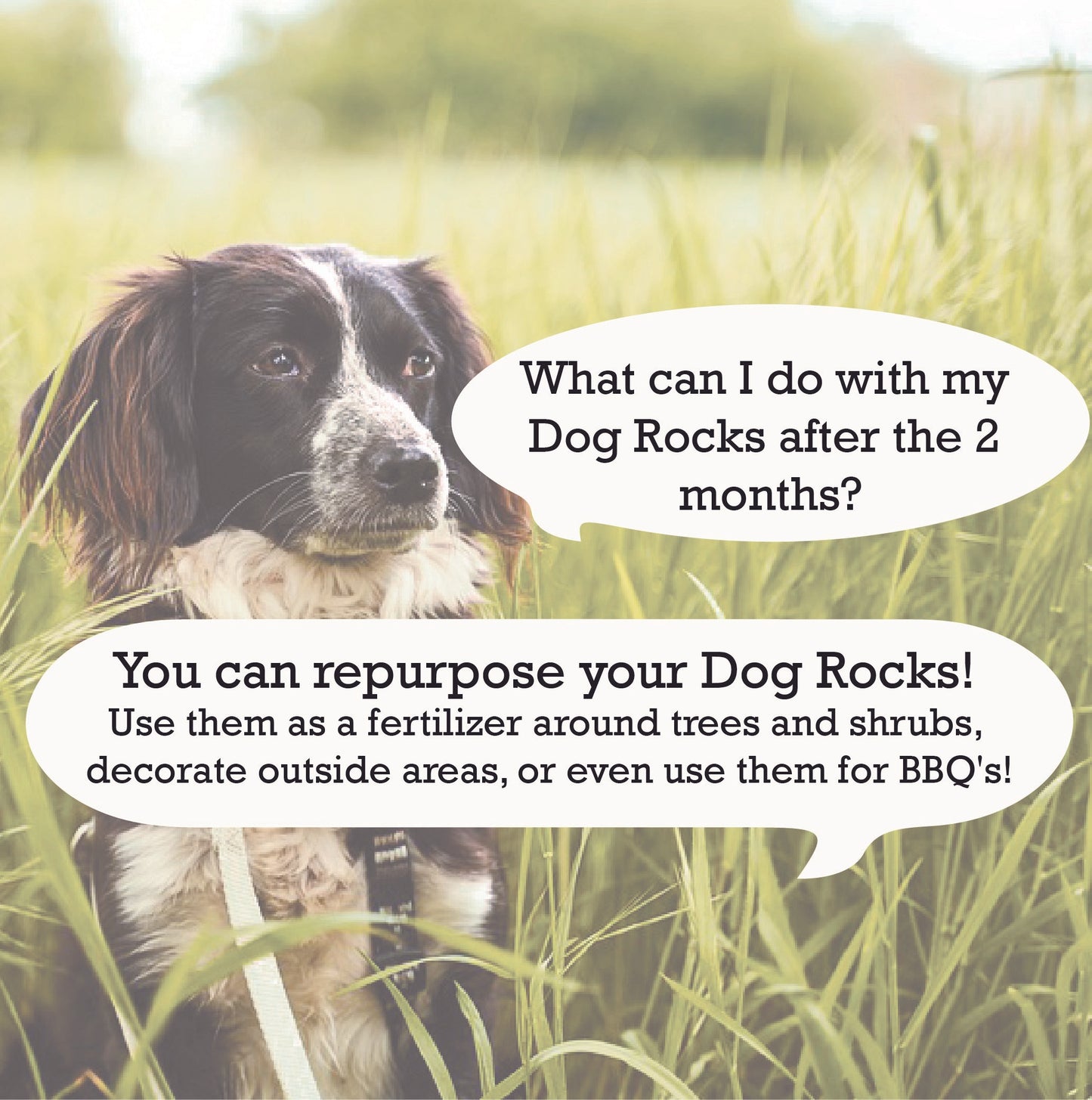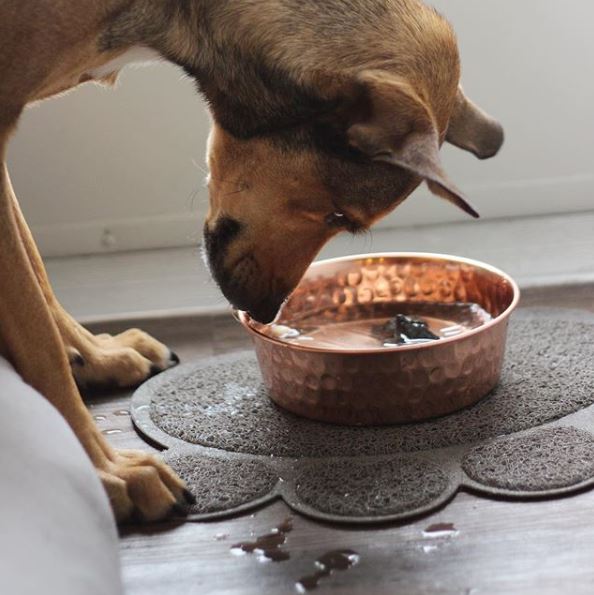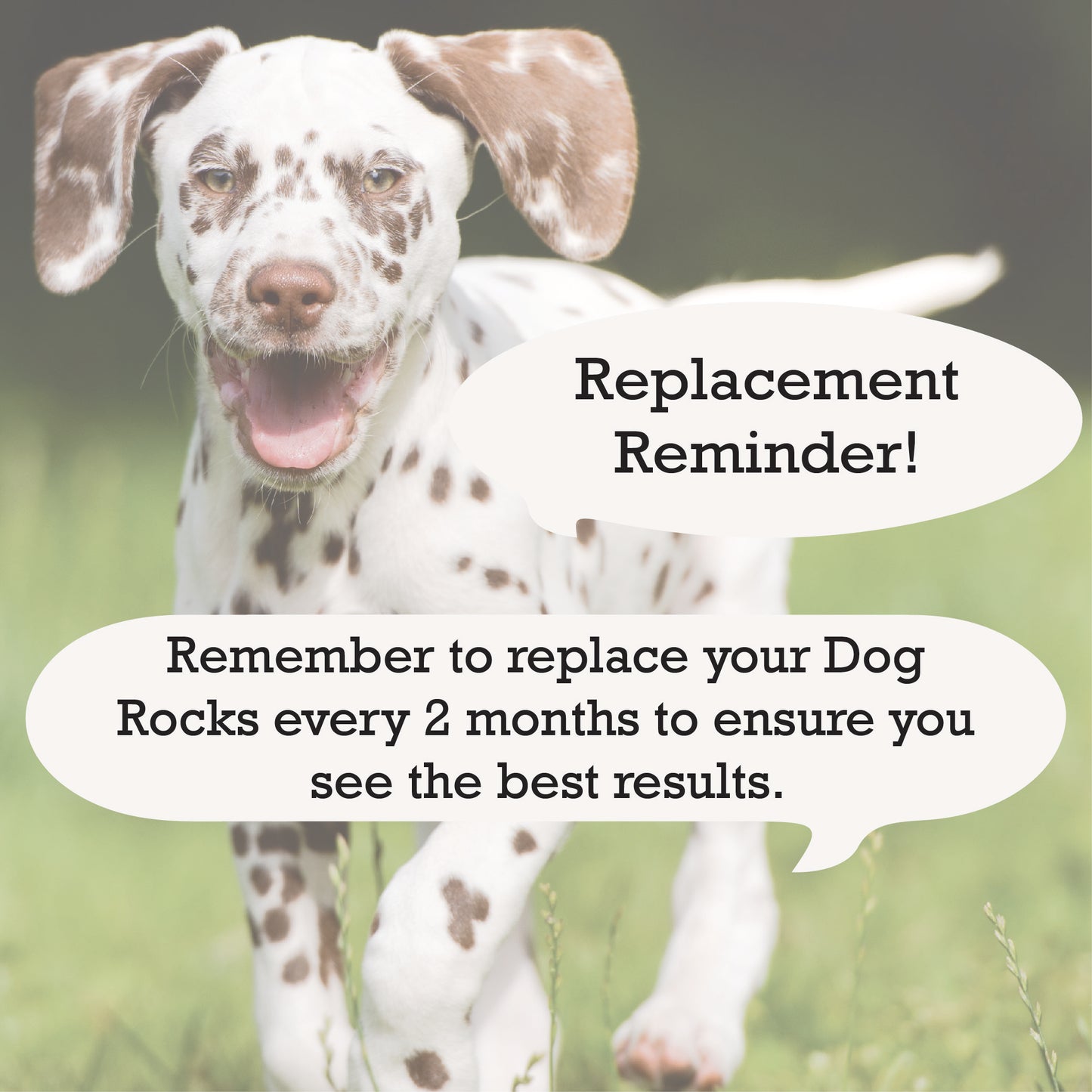 Shipping

Orders cannot be modified after completion. Please allow 1-2 business days for processing (Mon-Fri). Note the only guaranteed shipping methods are UPS Next Day Air and UPS 2nd Day Air.

Shipping Policy

Returns

We are happy to accept returns for unopened items within 30 days of delivery. To initiate a return, please email info@drjudymorgan.com.

Return Policy
Products You Can Trust
Approved by a Holistic Veterinarian with 40 years of experience, you can feel confident that all of the products featured in our store are heathy for your pet.