Regular price
Sale price
$25.00 USD
Unit price
per
Sale
Sold out
Share
Shen Ling Bai Zhu supports the spleen and digestive function to help remove dampness.
Standard Dosage for Pets
1 per 20lbs twice daily crushed. Start at half dose and work up to full dose over a week. (Pill/tablet crusher available here).
Contents: 100 tablets
Standard Dosage
2-3 tabs, 3 x day.
Ingredients
Codonopsis pilosula root, Poria cocos fungus, Atractylodes macrocephala rhizome, Dioscorea opposita rhizome, Coix lachryma jobi seed, Dolichos lablab seed, Nelumbo nucifera seed, Platycodon grandiflorum root, Amomum villosum fruit, Glycyrrhiza uralensis root. - Dang shen, Fu ling, Bai zhu, Shan yao, Yi yi ren, Bai bian dou, Lian zi, Jie geng, Sha ren, Gan cao.
Functions
Tonifies Spleen Qi, Harmonizes the Stomach, Transforms Dampness, Benefits the Lungs
Safety
Contraindicated during the early stages of acute illness such as cold and flu, or during an acute infection. Contraindicated for conditions due to heat.
Disclaimer
Individual results may vary. This product is not intended to diagnose, treat, cure or prevent any disease. The statements on this website and all affiliates have not been evaluated by the FDA. Advice on treatment or care of an individual patient should be obtained through consultation with a trained health care practitioner.
View full details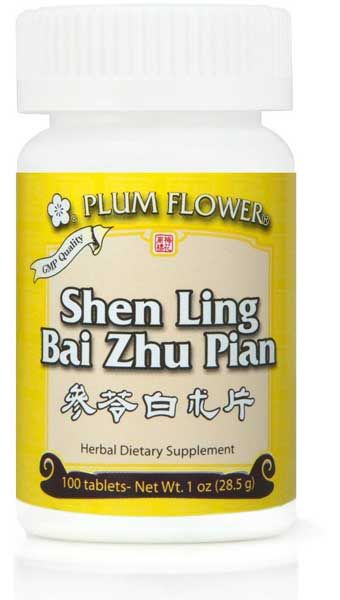 Shipping

Orders cannot be modified after completion. Please allow 1-2 business days for processing (Mon-Fri). Note the only guaranteed shipping methods are UPS Next Day Air and UPS 2nd Day Air.

Shipping Policy

Returns

We are happy to accept returns for unopened items within 30 days of delivery. To initiate a return, please email info@drjudymorgan.com.

Return Policy
Products You Can Trust
Approved by a Holistic Veterinarian with 40 years of experience, you can feel confident that all of the products featured in our store are heathy for your pet.